chiang mai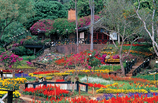 Chiang Mai, in northern Thailand, is nipping at the heels of Bangkok for the title of most popular destination in Thailand. It is easy to see why - it has a striking mountain backdrop, over 300 temples and a quaint historical aura. It's also a modern, friendly, internationally-flavored city with much to offer the visitor - food, accommodation and shopping are all top quality and cheap, and the nights are relatively cool. 
Tourists can experience the merging of the past into the present in Chiang Mai where locals are proud of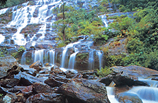 the city's 700-year history. Its rich traditional heritage and unique culture is a perfect foundation for the development of the city. Chiang Mai is one of the few places in Thailand where it is possible to find in the heart of the city centuries-old chedis and temples next to modern convenience stores and boutique hotels. The original city layout still exists as a neat square surrounded by a moat with vestiges of the fortified wall and its four main gates offering prime access to the old town.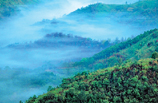 There is always something new to discover in Chiang Mai. Intriguing diversity among ethnic tribes coupled with breathtaking scenery makes Chiang Mai one of Asia's most attractive tourist destinations. Two weeks in Chiang Mai may not be long enough for serious travelers. 
recommended accommodation